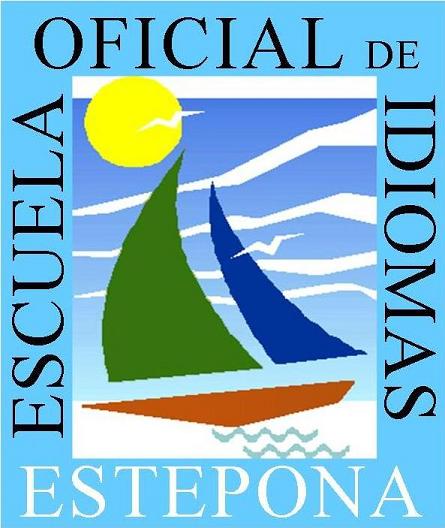 Estepona Official Language School was set up in 2007, in the seaside town of Estepona on the Costa del Sol, southern Spain. It´s a state-run institution which offers A1, A2, B1, B2, C1 levels specified in the CEFR.
Our learners are from different backgrounds,social classes and age- mínimum age is 14. Most students want a qualification in languages and some study for pleasure and as a personal challenge. Tuition is imparted by a staff of 10 teachers. Most teachers use ICT in class. Students attend classes 4 ½ hrs. a week.Registration fees are 75 euros per year. There are a total of 750 students.
There are two departments: English and French. Our school offers face-to-face teaching and blended learning. We have a Multilingual Programme for bilingual sections at schools. There's a placement test before registration and a final exam to get a certificate.
Students have a wide range of extracurriculum cultural activities to complement their studies. Both departments organize a Theatre Day. Our school was the winner of the VII short plays drama contest organized by the Association of Teachers of Foreign Languages.
We organize non-official Intensive German,Italian and Russian courses.
What makes Estepona Official Language School different is mainly our methodological aproach. Motivation, dedication, technology and have fun learning and teaching in a friendly workplace are our keywords.